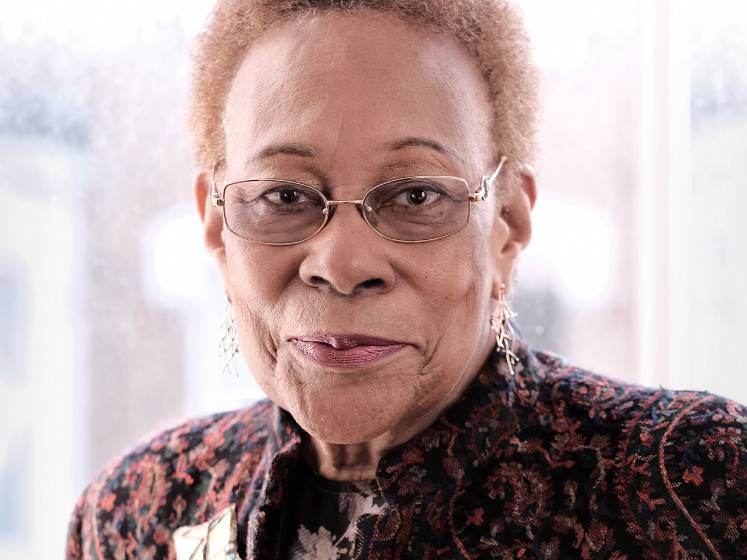 Dawn Hill CBE (DSA Social Policy & Administration 1973, DPM Industrial Relations 1974), Senior Registered Nurse, and Chartered MCIPD, has a long career in industrial relations, organisational development and human resource management within the health, education and charity sectors. She became the Chair of the Black Cultural Archives in 2012, an organisation she has been championing since the 1980s. Dawn received a Points of Light award for her voluntary work in 2017 and a CBE in the 2018 New Year's Honours for services to Culture.
My early career as a nurse
"My aunt and uncle sent me from Jamaica to the UK in September 1956, aged 17, as a recruit to the pre-nursing Cadet Scheme at Leicester General Hospital. I attended Leicester College – now DeMontfort University – for a year, and then went on to the hospital nursing school. I qualified as a State Registered Nurse in December 1960.
I loved working in the operating theatres, an interest that directed the rest of my nursing career. I worked as a theatre nurse in various London hospitals during the 60s, including London Chest Hospital and at the famous National Hospital for Neurology and Neurosurgery. In 1968, I joined the Wittington Hospital North London as Superintendent of the Neurosurgical theatres but left within two years after lodging a grievance about the grading of my post. This was the first time I experienced "a clash with the powers". My last post as Senior Theatre Sister in Neurosurgery was at the Brook General Hospital. 
Many nurses were leaving at the time because of the introduction of the Salmon Senior Nursing Staff Structure, which caused considerable controversy and debate. I loved the work I chose to do as a nurse in the NHS. However, after the poor treatment experienced over my grading, I felt I had to do something to change the way staff were treated, and how pay grades in hospitals were determined. That is what led me to LSE."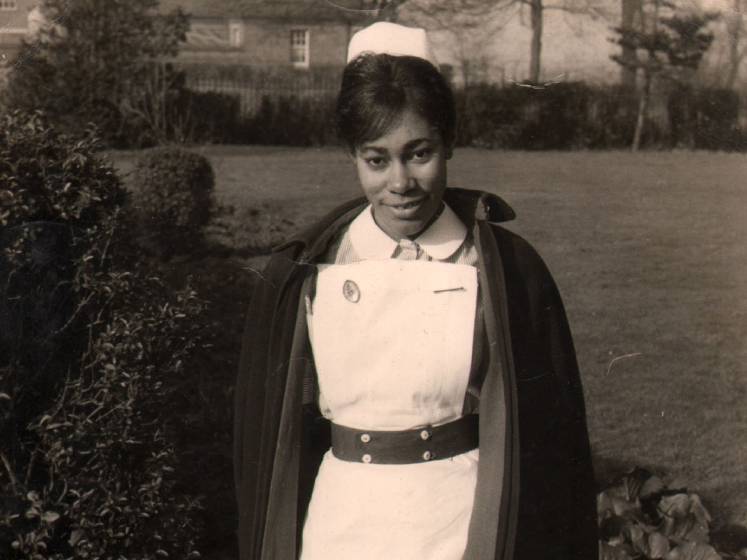 LSE and me
"Many well-known people from Jamaica, like former Prime Minister Michael Manley (BSc Government 1949), had been students at LSE. The School had a great reputation, so I decided to apply.
I joined LSE in 1971 as a mature student of Social Administration and Policy under Professor Abel Smith, and in 1974 I took a postgraduate course in Personnel Management under the inimitable Baroness Lady Nancy Sear.
It took less than a day for LSE to change my life. That first morning at Freshers' Week a young man with fair Afro hair came and sat beside me. We joined the African Society and became friends. He later became my husband in 1974 for 40 years, sadly now deceased.
LSE students in the 70s were known to be radical, and demonstrated about many social and political issues. The Bloody Sunday incident in January 1972 sparked such a protest that I got arrested in the Strand for disobeying police orders.Thankfully LSE paid my fine.
One of my most memorable moments at the School was attending Professor Richard Titmuss's final lecture, on his book The Gift Relationship – everyone was crying at the end. I still have my copy of his book. His theories on who benefits from the raft of social policies governments impose on society still reverberate today.
My years at LSE were very interesting, I had a great time, and I loved the many social interactions that being a student in London afforded. It has shaped my career professionally and the voluntary work I have undertaken over more than four decades since."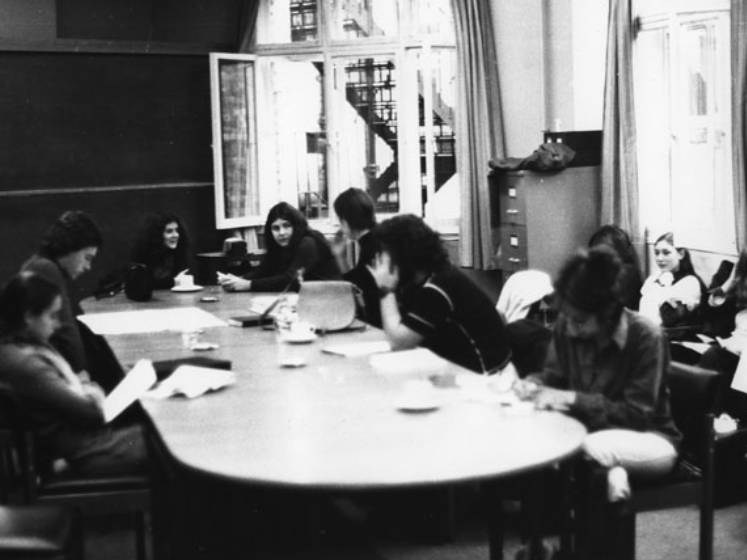 Serving local communities
"While still at LSE, I took a summer placement with the brief to put in order a Youth Centre in Liverpool Road, London, which was mainly used by the poorer families in the neighbourhood. What I found was alarming. Every afternoon babies and toddlers would be brought in by their older siblings, as there was nowhere else for them to go but the Youth Centre. So, I did some research into the families' needs, launched a consultation, got supporters together and looked for funding.
As a result, we founded Rainbow Community Nursery in Hackney in 1973. The nursery opened from 8am-6.30pm to provide wrap-around nursery care for working parents. This was a clear example of putting Social Administration and Policy into practice to serve the needs of the community. And it remains the flagship not-for-profit nursery in Hackney to this day.
I've always been committed to volunteering for the community. I've been a Non-Executive Director at Guy's and St. Thomas's Hospital Trust, a Governor at the Evelina London Children's Hospital School, and a Trustee of the Mary Seacole Memorial Statue Appeal. I am immensely proud of the Statue of Mary Seacole erected at St Thomas' Hospital, the first statue of a named black woman in the UK. In 1989 I co-founded Blackliners – the first HIV Aids organisation for Black people. And I am now President of the Mary Seacole Trust and Chair of Black Cultural Archives." 
Celebrating Black contributions to society
"After graduating from LSE, I worked as a Senior Personnel Officer in Hackney Hospitals. I was the only qualified Black woman working in HR that I knew of, and I had a rough time. At my first board meeting I was the only woman, and the first Black woman to attend at that level.
I had to implement the 1971 Industrial Relations Act, which was repealed by the Trade Union and Labour Relations Act 1974. This was an arduous task, but I did manage to put many Black nursing staff back on the right pay scale. I also established new staff policies and managed personnel matters attached to the closure of four hospitals. 
I have been involved with Black Cultural Archives (BCA) since its origins, working in the early years with co-founder and activist Len Garrison. BCA based in an iconic building at 1 Windrush Square Brixton, it is the home of British Black history and culture, the only such repository in the UK. Our mission is to promote, educate and celebrate the living experience of people of African and Caribbean communities in the UK, and their tremendous contributions to society. Putting it simply, the history of Black people in Britain is British history, and we seek to bring that history into the mainstream of society for the benefit of all British people.
We're living through exciting times. Black Lives Matter is a welcome movement and I do believe that change is happening. We should all look forward to the day when the history of Black people in Britain is widely known, and a source of great pride and inspiration for everyone, regardless of their background."